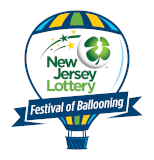 Countdown to Festival Fun

Until the 2020
Quick Chek New Jersey
Festival of Ballooning!
WEST CALDWELL, NJ, June 14th –The 1960s British Invasion pop superstars, Herman's Hermits starring Peter Noone will rock the 23rd annual Quick Chek New Jersey Festival of Ballooning, In Association With PNC Bank, in Readington, NJ, on Friday, July 29 at 8 p.m.

With songs like "I'm Henry VIII, I Am" and "Mrs. Brown You've Got a Lovely Daughter," Herman's Hermits outsold every recording act in the world including the Beatles in 1965. The group will appear on the Bud Light Main Stage in the first of three major concerts at the 2005 Festival

The performance will follow the Festival's 6:30 p.m. hot air balloon ascension on the weekend's opening day. Friday night will conclude with the Marriott Hotels Fireworks Extravaganza, as part of the annual Balloons, Tunes and Booms opening night theme. While the ascension is wind and weather permitting, the concert performance is set, rain or shine.

"Peter Noone has a tremendously loyal following and we're excited to have him at this year's Festival," said Howard Freeman, Festival Executive Producer.

After selling over 52 million records, producing 23 "Top 20" hits and ranking as the highest grossing act and record seller in 1965 and 1966, the group is still going strong. With a fan base spanning over three generations, Noone and the Hermit's have experienced longevity in the business without reinventing themselves.

Included in the cost of admission to the Festival is free lawn seating for the concert, with viewing available outside a small VIP area. Festival admission is $17 in advance and $20 on the day of the concert.

The Blue Sky Club, a special VIP package including seating in front of the stage, is available by calling toll free 800-HOT-AIR-9 or at www.balloonfestival.com.

The Quick Chek New Jersey Festival of Ballooning, In Association With PNC Bank, is North America's largest summertime family-oriented celebration of the magic of ballooning, featuring scores of rides and attractions for kids, parents and festivalgoers of all ages. Hot air balloon ascensions with up to 125 sport and special-shape balloons are also scheduled for Saturday and Sunday at 6:30 a.m. and 6:30 p.m. wind and weather permitting.

Advance-sale tickets, for Festival admission, costing $17 for adults, and $7 for children 54 inches and under, are available through July 28. Children three years old and under are admitted free. Tickets are available at all Quick Chek Food Stores in New Jersey. Festival and Blue Sky Club tickets can also be obtained by calling toll free 800-HOT-AIR-9 (800-468-2479) or online at www.balloonfestival.com. Festival hours are from 1 p.m. to 10 p.m. on Friday, 6 a.m. to 10 p.m. on Saturday and 6 a.m. to 8 p.m. on Sunday.

|

Back to index...