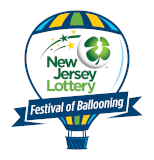 Countdown to Festival Fun

Until the 2020
Quick Chek New Jersey
Festival of Ballooning!
WEST CALDWELL, NJ, June 15, 2005 – Allyson Keegan, a fifth-grade student from South Amboy Elementary School, has been selected as the grand prize winner of "The PNC Bank American Patriot Contest," it was announced today by Joe Whall, PNC Vice President of Corporate Communications, Central and Northern New Jersey.

As part of its community outreach efforts through the Quick Chek New Jersey Festival of Ballooning, this spring, PNC Bank asked grade school students from across New Jersey to submit an essay on "What the American Flag Means to Me." Allyson's essay was one of 150 received from 25 schools. The winner was chosen by a panel of judges comprised of PNC Bank and Balloon Festival staff.

As part of Keegan's winnings, a gigantic 75-foot tall hot air balloon will visit South Amboy Elementary School on June 15 beginning at 9 a.m. The balloon is one of the 125 giant hot air balloons that will make daily ascensions during the Quick Chek New Jersey Festival of Ballooning, North America 's largest summertime hot air balloon festival, set to take place July 29-31 at Solberg Airport in Readington, NJ . Students from the elementary school will get an educational tutorial on the science of hot air ballooning from 22-year-old local pilot Sally Mazzocchi of Annandale , who is also the Festival Director.

In her essay, Keegan recounted an emotional trip with her mother. Her submission is reproduced in full as follows:

What the American Flag Means to Me
By Allyson Keegan

I never really thought much about what the flag meant to me until one year ago. We went to the Vietnam Memorial in Washington, D.C. I stood there and watched my mother cry. She was crying because she said that each person listed on the wall fought to keep us free and safe in the greatest nation on earth.

Now when I look at our flag I see a nation of people, all races and nationalities, enjoying freedom because common people like those listed on the wall, and in wars past, fought to give us such a priceless gift.

According to Whall, "Allyson's essay powerfully reminds us of the ultimate sacrifice so many veterans have paid, or have been willing to pay, through service to our country in the Armed Forces The tears and the pride of a special moment between a mother and daughter are the tears and the pride of all Americans."

"This contest epitomizes the importance and meaning of patriotism," said Howard Freeman, Executive Producer of the Quick Chek New Jersey Festival of Ballooning. "The school children once again delivered some wonderfully heartfelt, eye-opening essays."

Keegan and one person of her choosing will get a free ride in a hot air balloon during the Saturday, July 30 morning ascension at the Festival. She will also receive four Blue Sky Club tickets, a VIP hospitality package to one of the Festival concerts featuring Herman's Hermits starring Peter Noone, Dennis De Young and the music of Styx and the Doobie Brothers.

Second place was awarded to Eddie Zubrowski, a 3rd grader from School 27 in Colonia. He will receive a family four-pack of two adult and two children's tickets to the annual Festival plus four Festival color printed T-shirts. Kiera Grofsik, a fourth-grader at Valley View School in Clifton was awarded third place. She will receive four tickets to the Festival.

Born at a truck stop on Route 78 in 1979 prior to moving to its current location in 1983, the Quick Chek New Jersey Festival of Ballooning, In Association With PNC Bank, now draws over 175,000 people from 31 states to Solberg Airport in Hunterdon County to see the ascension of 125 gigantic hot air balloons, major concert performers and hundreds of other family-oriented attractions.

Further information on the Festival can be obtained by calling 1 800 HOT AIR 9 (1 800 468 2479) or by going to www.balloonfestival.com.

PNC Bank, N.A. is a member of The PNC Financial Services Group, Inc. (NYSE: PNC) PNC is one of the nation's largest diversified financial services organizations, providing consumer and business banking; specialized services for corporations and government entities, including corporate banking, real estate finance and asset-based lending; wealth management; asset management and global fund services.




|

Back to index...