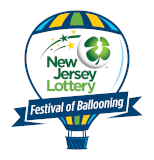 Countdown to Festival Fun

Until the 2020
Quick Chek New Jersey
Festival of Ballooning!



Don't make any late night plans for Saturday, July 28.

The "let's rock til dawn" blues-rock band Blues Traveler returns to its Central New Jersey roots to headline Saturday night's concert series. The band takes the Bud Light Main Stage at 8:00 p.m. in conjunction with the New Jersey Office of Travel & Tourism Balloon Glow and who knows when they'll end; this group is known for its epic sets.

Blues Traveler was formed in nearby Princeton in 1983 – hey, same year the Balloon Festival started! – consisting of John Popper, Chan Kinchla, Brendan Hill and Bobby Sheehan. High school friends, they grew a passionate regional following for their sweaty, titanic live shows which often found them jamming endlessly into the night.

At the center was the ever quirky Popper with harmonicas strapped to his chest; at his right was Kinchla, the Energizer Bunny of guitar players whose rhythmic, bright but gritty style proved a perfect compliment to Popper's voice, phrasing and harp squonks. Anchoring it all down was the ace rhythm section of Hill and Sheehan (who died in 1999).

They quickly became a mainstay on the club circuit, helping ignite a new generation of jam music fans from coast-to-coast in the early 90's via its beloved H.O.R.D.E. (Horizons of Rock Developing Everywhere) festivals.

In 1990 they debuted with their self-title album, which spawned the minor hit and fan favorite "But Anyway". They followed up with Travelers & Thieves in 1992 and released their third album, Save His Soul, in 1993.

In 1994 the band released Four, an album that changed its members' lives, hitting it big with the singles "Run-Around" and "Hook." They won a Grammy award for "Run-Around" and the album went multi-platinum. They gained mainstream radio popularity. The H.O.R.D.E. tour took off, featuring heavyweight performers such as The Allman Brothers Band and Neil Young and future stars such as Phish, Dave Matthews and Sheryl Crow. It also featured a custom-made hot air balloon we made that was tethered near the stage throughout the tour, which we will be bringing back this year for their concert here Saturday night.

They've gone on to record eight albums and earn six gold or platinum plaques. They were featured on VH1's "I Love the 90s".

Today, Popper (vocals, harmonica), Chan Kinchla (guitar), Hill (drums), Tad Kinchla (bass), and Ben Wilson (keyboards) play to sold out crowds at massive outdoor venues such as Red Rocks in Colorado, Wolf Trap in Virginia, Pine Knob in Michigan, and of course the Bud Light Main Stage in Readington!

|

Back to index...