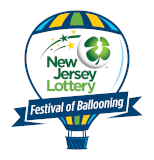 Countdown to Festival Fun

Until the 2020
Quick Chek New Jersey
Festival of Ballooning!
To Our Valued Patrons:


We have all been touched by the unprecedented outbreak of COVID-19 and this rapidly-changing situation. The coronavirus has affected virtually every industry, and the live event business changes daily, even hourly, with an immediate impact on those events scheduled for the next 4 – 6 weeks.

Any decisions to alter the 2020 edition of the New Jersey Lottery Festival of Ballooning are future ones. At the current time, we are moving ahead with the 38th Annual New Jersey Lottery Festival of Ballooning as planned & look forward to welcoming our guests July 24 - 26.

We share your concerns about the virus and have been closely following the developing news and the current response/recommendations from our federal, state, and local officials. The health and safety of our patrons, employees, partners and balloonists is our top priority, and we will closely monitor the situation and follow the guidance of industry experts and health professionals.

Of course, this is an ever-changing situation and set of circumstances, which we will continue to monitor on a daily basis. We will keep in close contact with updates and any possible changes over the coming weeks.

We also want to thank the patrons who have purchased tickets, and our partners who have committed to help produce this summer's event. In the event that we do have to postpone or reschedule planned activities, we are committed to treating our guests, stakeholders and the entire hot air balloon community - as we always have - in a fair and respectful way.

We hope you share our optimism that with a collective, conscientious effort from us all, this dark cloud will pass and sunny skies will prevail. And that you will join us 4 ½ months from now as the New Jersey Lottery Festival of Ballooning takes flight in late July.

Thank you again for your ongoing support of the balloon festival, as well as your continued engagement with us during this dynamic time.

- The balloon festival family

|

Back to index...