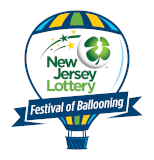 Countdown to Festival Fun

Until the 2020
Quick Chek New Jersey
Festival of Ballooning!
Bridgewater - (June 16, 2005) - Gentleman Joe Menchetti, holder of numerous competitive eating titles, took a major step toward another one when he won the first qualifier in the Quick Chek Original Toasted Italian Sub Eating Championship Thursday afternoon at the Quick Chek location on Union Avenue in Bridgewater.

Outfitted in tuxedo and top hat, Menchetti topped a field of eight competitors, including his major rival on the competitive eating circuit, Dominic "The Doginator" Cardo. Menchetti ate five Italian subs in the allotted 10 minutes to win the competition. Cardo finished second with 3 3/4 eaten subs, while amateur competitor, Jeremy Moloughney of Sayreville came third with 2 3/4.

The top three finishers qualified for the championship, which will be held July 30 at the Quick Chek New Jersey Festival of Ballooning in Readington, NJ.

Menchetti, who is also recognized as the World Beef Tongue Eating Champion, coasted to victory. When asked if he would attempt to eat six Italian subs, Menchetti rose from the table, patted his stomach and replied, "I only eat as much as I need to win."

The

10-minute contest

was sanctioned by the Association of Independent Competitive Eaters. Competitors ate as many fully loaded Quick Chek 6" Italian subs as they could in the allotted time.

Additional qualifiers will be held at Quick Chek locations in

Fairview

(June 23) and

Hazlet

(July 7) to round out the field for the championshi

|

Back to index...