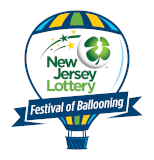 Countdown to Festival Fun

Until the 2020
Quick Chek New Jersey
Festival of Ballooning!
FRESH MARKET LEADER OFFERS NEARLY 40 VARIETIES OF HAND-CRAFTED DRINKS TO FESTIVAL ATTENDEES

WHITEHOUSE STATION, NJ --- Whether it's in its 140 stores or at one of the biggest events in the country, QuickChek continues to find innovative ways to satisfy its customers. Even 165,000 of them.

A market leader in food service with an exceptional fresh coffee and fresh food program that has been voted the best in America in a national survey, QuickChek has maximized its involvement with the New Jersey Festival of Ballooning over the years to build its brand, introduce new menu items and showcase their award-winning customer service to a large audience.

At the upcoming Festival, July 24-25-26 at Solberg Airport in Readington, QuickChek is launching its new Q Café on a large scale, offering nearly 40 varieties of handcrafted hot and iced cold drinks, fresh-brewed cappuccinos, lattes and espressos; blended-to-order fruit smoothies; and decadent frozen chocolate treats.

"The balloon festival is our number one branding event," said QuickChek CEO Dean Durling, whose family-owned company's title sponsorship of 23 years is the longest-running sponsorship of any festival in the United States. "It has proven to be a great way to introduce consumers to our brand and to our newest offerings."

The Whitehouse Station, NJ-based fresh convenience market chain has opened Q Cafés in its newest stores to great success. At the Festival, attendees can enjoy these same delicious drinks including top-selling iced caramel macchiato.

Hot drinks including seven varieties of cappuccinos; seven varieties of lattes; two kinds of hot chocolate; and espresso brewed with freshly ground QuickChek Dark Roast espresso beans.

Cold beverages include six kinds of blended-to-order smoothies with real fruit purees. Frozen latte flavors feature caramel, mocha, and vanilla. And adding to the Festival's wow factor: decadent frozen chocolate and frozen white chocolate drinks with caramel, banana, mango, strawberry, strawberry banana, and superfruit.

The Q Café pairs well with QuickChek's huge 2,700-square-foot, air conditioned replica store at the Festival, where attendees can enjoy custom made oven-toasted subs, premium salads and wraps, breakfast sandwiches, hot and iced coffees, and frozen drinks.

"We're very happy to offer our attendees another great dining experience," said Festival Executive Producer Howard Freeman, who noted that patrons can dine outside the QuickChek store under umbrella-covered tables or in the enormous QuickChek hospitality tent, which provides families with the opportunity to relax together in between balloon ascensions and headlining concerts.

Featuring 100 sport and special shaped hot air balloons from around the world, the 33rd annual QuickChek New Jersey Festival of Ballooning in Association with PNC Bank is the largest summertime hot air balloon and music festival in North America.

Tickets are available at all 140 QuickChek stores throughout New Jersey, New York's Hudson Valley and Long Island, by calling 1-800-HOT-AIR9, or online at www.balloonfestival.com.

To find the nearest QuickChek download the mobile app or visit www.quickchek.com.

###


MEDIA CONTACT:
Russ Mensch
Mensch & Company, Inc.
Public Relations & Event Marketing
phone: 201-797-2448
email: [email protected]


|

Back to index...