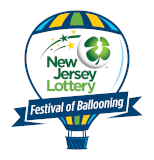 Countdown to Festival Fun

Until the 2020
Quick Chek New Jersey
Festival of Ballooning!
BALLOON FESTIVAL OFFERS TOP FLIGHT ENTERTAINMENT

READINGTON, NJ --- The skies will soon be filled with hot air balloons and the hottest names in music as the 33rd annual QuickChek New Jersey Festival of Ballooning in Association with PNC Bank takes off July 24-25-26 at Solberg Airport in Readington, NJ.

"The first question I get asked every year is what new balloons are we bringing in, the second is who's playing?" said Festival Executive Producer Howard Freeman of the event's highly popular concert series.

Under his direction, it has become the largest hot air balloon and music festival in North America. After taking over in 1993, a new attraction was added: the live concert. Southside Johnny & The Asbury Jukes performed in 1994, the Beach Boys were the first major headliners in 2000, and the then up-and-coming Jonas Brothers were the first "teen sensations" to perform in 2007.

This year's concert series has something for music lovers from the '70s, '80s, '90s and the new millennium.

Don Felder – an Evening at the Hotel California presented by PNC in association with Magic 98.3, features the Rock and Roll Hall of Famer, a former lead guitarist with the Eagles for 27 years. Expect to hear hits such as "Hotel California," "Life in the Fast Lane," "Take It Easy," "New Kid in Town" when Felder performs Friday, July 24 at 8:00 p.m.

Sabrina Carpenter is the latest in a long line of Disney stars to perform at the festival, following the likes of the Jonas Brothers, Demi Lovato, and R5 with Ross Lynch. Her path began in the nearby Lehigh Valley, took her to Hollywood where the teen sensation stars on the Disney Channel's hit TV show Girl Meets World, and she returns to the area to perform her first love: music.

She'll perform songs such as "We'll Be The Stars," "Can't Blame a Girl for Trying," and "Darling, I'm a Mess" on Saturday afternoon, July 25 at 1:00 p.m.

A staple of classic rock radio, American classic rock band Kansas launched to stardom with their smash hit "Carry On Wayward Son." They followed with "Point of Know Return" and the monster hit "Dust in the Wind" in becoming a fixture on the Billboard charts.

Presented by the New Jersey Lottery in association with Q104.3, Kansas performs Saturday, July 25 at 8:00 p.m. in conjunction with the nighttime hot air balloon glow.

The Wheels of Soul 2015 Summer Tour in association with NJ101.5 rolls in Sunday, July 26 at 1:30 p.m. with a show unlike any other in the festival's history: a 4½ hour extravaganza featuring the Grammy Award winning blues-rock Tedeschi Trucks Band headed by the husband-and-wife team of Derek Trucks and Susan Tedeschi; Grammy nominated soul sensation Sharon Jones & the Dap-Kings; and acclaimed guitarist Doyle Bramhall II.

Tickets are available at all 140 QuickChek store locations, by calling 1-800-HOT-AIR9, or online at www.balloonfestival.com. Festival admission includes lawn seating for the concerts. Blue Sky Club VIP packages are also available.

###

MEDIA CONTACT:
Russ Mensch
Mensch & Company, Inc.
Public Relations & Event Marketing
phone: 201-797-2448
email: [email protected]


|

Back to index...