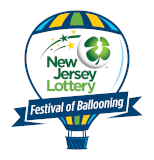 Countdown to Festival Fun

Until the 2020
Quick Chek New Jersey
Festival of Ballooning!
FESTIVAL IS AMONG MOST PHOTOGRAPHED EVENTS IN U.S.A.

READINGTON, NJ --- With balloons scheduled to take flight an hour after sunrise and an hour before sunset, attendees at the 33rd annual QuickChek New Jersey Festival of Ballooning are taking pictures against two very different skies.

To help you best capture the spectacular colors of the more than 100 balloons of all shapes and sizes, the Festival is once again teaming with Unique Photo, New Jersey's largest camera and video store, to offer classes on the Balloon Launch Field to create memories to last a lifetime.

The annual QuickChek New Jersey Festival of Ballooning in Association with PNC Bank is the largest summertime hot air balloon and music festival in North America and one of the most photographed events in the United States. The three-day Festival, July 24-25-26 at Solberg Airport in Readington, NJ, features more than 100 balloons taking flight twice each day over the scenic Hunterdon County countryside.

One special-shaped balloon sure to be the focus of attention is the Unique Photo Panda, an adorable 110-foot-tall black-and-white panda bear.

"We'll be providing access you can't get anywhere else with workshops right on the balloon launch field," said Matt Sweetwood, President of Unique Photo. "As the leader in photography education, the festival allows us to help photographers capture this breathtaking event and create the lasting memories they seek."

"Unique Photo's classes will help you capture the magic of ballooning and enable you to get the most out of your pictures," said Festival Executive Producer Howard Freeman. "We're very pleased to once again have the largest camera store in the state and their professional team of photographers add another level of enjoyment to our attendees' festival experience."

Registration includes a two-hour seminar at the Unique Photo Superstore in Fairfield, NJ on July 20 or July 22, Festival admission, and "Behind the Scenes" launch field access. VIP registration also includes a hot air balloon ride during the Festival's mass ascensions on Saturday morning, July 25 or Sunday morning, July 26. Class sizes are limited. Visit www.uniquephoto.com for details.

Named the 2013 National Dealer of the Year by Digital Imaging Reporter magazine, Unique Photo's ultra-modern 50,000 square-foot facility is equipped with a spacious retail space with 20,000 items from all of the leading brands, a multi-media classroom and digital learning lab, professional photo lab, rental center and a Panasonic Lumix Lounge with a gourmet coffee bar. It is the leading source of photography education in the United States as more than 1,000 people each month take classes through the store's "Unique University."

For further information on the 33rd annual QuickChek New Jersey Festival of Ballooning in Association with PNC Bank, visit www.balloonfestival.com.

###

MEDIA CONTACT:
Russ Mensch
Mensch & Company, Inc.
Public Relations & Event Marketing
phone: 201-797-2448
email: [email protected]


|

Back to index...