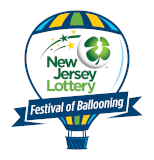 Countdown to Festival Fun

Until the 2020
Quick Chek New Jersey
Festival of Ballooning!
READINGTON, NJ --- Modern American rock band 3 Doors Down, which enjoyed international fame with their mega hit "Kryptonite," will headline the 32nd annual QuickChek New Jersey Festival of Ballooning in Association with PNC Bank with their full concert show on Saturday, July 26, 2014 at 8:00 p.m.

Named one of the Top 100 Events in North America, the three-day balloon festival, July 25-26-27, at Solberg Airport in Readington, features twice a day mass ascensions of more than 100 hot air balloons from around the world and a highly popular live concert series. 3 Doors Down will perform in conjunction with the Festival's signature Saturday night hot air balloon glow.

3 Doors Down has sold more than 16 million albums worldwide, garnered three Grammy nominations, two American Music Awards, and five BMI Pop Awards for songwriting, including BMI's coveted "Songwriter of the Year" award.

"We pride ourselves on presenting artists that meet the interests of our wide-ranging audience," said Festival Executive Producer Howard Freeman. "3 Doors Down has produced some of the biggest albums of the last decade. As evidenced by their huge following on Facebook and YouTube, fans are looking forward to seeing them bring their high energy show to the Festival."

3 Doors Down's debut album, The Better Life, featured the smash hit "Kryptonite" and has sold more than six million copies.

The Mississippi rock quintet's sophomore album, 2002's Away from the Sun, saw similar success with its radio mainstays "When I'm Gone" and "Here Without You." The album debuted at No. 8 on the Billboard 200 chart and also went multi-platinum.

Their subsequent efforts, 2005's platinum certified Seventeen Days and 2008's 3 Doors Down, debuted at No. 1 on the Billboard Hot 200 Chart. In 2012, 3 Doors Down released The Greatest Hits, a collection of nine No. 1 hits and three new songs, returning to the Top 5 at radio with "One Light."

Like the Festival which has raised more than $2.3 million for local charities and non-profit groups over the past 21 years, 3 Doors Down is active in its community. The group started The Better Life Foundation in 2003 with the goal to give as many children as possible a better life and has supported numerous charities nationwide in addition to providing aid and assistance to the Gulf Coast region of Mississippi during Hurricane Katrina.

The 32nd annual QuickChek New Jersey Festival of Ballooning in Association with PNC Bank, July 25-26-27, is the largest summertime hot air balloon and music festival in North America. The Festival offers 39 hours of affordable family entertainment including twice a day scheduled mass hot air balloon inflations and ascension, fireworks, a nighttime balloon glow, the Running with the Balloons 5K, children's amusement rides and hundreds of crafters and food vendors. Upwards of 165,000 people are expected.

General admission tickets, which include admission into the Festival, the mass hot air balloon ascensions and lawn seating for concerts, are available at www.balloonfestival.com. Volkswagen Blue Sky Club VIP packages with reserved seating and VIP parking for the 3 Doors Down concert go on sale Wednesday, April 16 at 10:00 a.m.

|

Back to index...