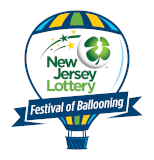 Countdown to Festival Fun

Until the 2020
Quick Chek New Jersey
Festival of Ballooning!
For Immediate Release

THE GREATEST GLOW ON EARTH RETURNS TO READINGTON,

BALLOONS, SMOKEY ROBINSON TO LIGHT UP FESTIVAL JULY 28

READINGTON, NJ --- A staple of any balloon festival is the nighttime hot air balloon glow. The Quick Chek New Jersey Festival of Ballooning's version may be the grandest with a Grammy Living Legend performing.

The Festival's "Greatest Glow on Earth" takes place Saturday night, July 28 following that evening's mass hot air balloon ascension of more than 100 balloons from around the world. Balloons are inflated and lit up on or just off the ground like giant lanterns. The balloons are lined up from the Festival's main concert stage all the way up to the launch field, with the glow taking place in conjunction with that night's headlining concert by Motown legend Smokey Robinson.

To accomplish the glow, balloon pilots ignite their burners simultaneously. This causes the colorful balloon envelopes to glow against the night sky, creating a beautiful landscape during the concert by Robinson, the legendary singer-songwriter who has been inducted into both the Rock and Roll Hall of Fame and the Songwriters Hall of Fame.

This also gives Festival-goers to the largest summertime hot air balloon and music festival in North America an added opportunity to see some of the balloons up close.

"One of the things that sets our glow apart is that our concert headliners tend to make it part of their show," said Festival Executive Producer Howard Freeman. "When we had the twin bumblebee balloons, Charlie Daniels changed his set in the middle to play flight of the bumblebees on his fiddle. Then he closed with 'God Bless America' as a tribute to the PNC American Flag balloon."

When he saw the play list for Dennis DeYoung of Stix, Freeman approached the bees' pilot and asked him to have the boy bee and girl bee face each other for "Lady" and had them kiss during "Babe."

"Last year Ed Robertson of Barenaked Ladies was so impressed with the balloons glowing next to the stage he improvised a song during their show," added Freeman.

Freeman has not revealed plans for this year's glow, which takes place following an evening mass hot air balloon ascension of more than 100 balloons at 6:30 p.m. and in conjunction with Robinson's concert presented by AT&T and in association with NJ101.5 at 8:00 p.m.

Still dazzling audiences the world over, Robinson opened Motown Night on the ABC-TV hit series "Dancing with the Stars" in April. Performing around the globe, he entertains fans with his singing, his wit, his physical charisma, and his skill as a story teller. And he still has the voice.

Robinson's "Shop Around" became Motown's first #1 hit on the R&B singles chart. He followed that with hits including "You've Really Got a Hold on Me," "Ooo Baby Baby," "The Tracks of My Tears," "Going to a Go-Go," "More Love," "Tears of a Clown," "I Second That Emotion," "My Girl," "Get Ready," "Don't Mess with Bill," and the show-stopper "My Guy."

For tickets and a full entertainment schedule, call 1-800-HOT-AIR9 or visit www.balloonfestival.com.

###

MEDIA CONTACT:

Russ Mensch

Mensch & Company, Inc.

Public Relations & Event Marketing

phone: 201-797-2448

email: [email protected]

|

Back to index...