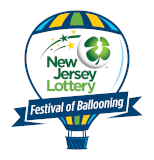 Countdown to Festival Fun

Until the 2020
Quick Chek New Jersey
Festival of Ballooning!
The First Annual Food Drive!

When: July, 27-29

Where: Outside the front gate

What: Nonperishable food items.

The most needed food items include:

Canned protien items (tuna, beef stew etc.)

Macaroni and Cheese mic

Peanut Butter

Oatmeal

Unsweetened Cereal

Canned Fruit

Canned Vegetables

Tomato Sauce

Pasta Products


Waste Management of New Jersey is the leading provider of comprehensive waste and recycling services in New Jersey. We are committed to protecting and enhancing the environment through our service options. We partner with businesses, government, and communities in a collective effort to ensure a legacy of clean air, land, and water. This food drive gives our 1,100 local NJ employees the opportunity to pitch in and give back to the community that supports our business.

The NORWESCAP Food Bank aids in the relief of hunger by providing food and support to non-profit charitable organizations in Hunterdon, Sussex and Warren counties.

"We are dedicated to ending hunger and reducing food waste by soliciting, warehousing and distributing donated food and other products to charitable organizations."

Last year the NORWESCAP Food Bank distributed more than 2,310,000 pounds of food to 120 food pantries, shelters, soup kitchens, on-site feeding programs, child care centers, senior centers and programs for the disabled in Hunterdon, Sussex and Warren counties.




About Move For Hunger

Move For Hunger is a non-profit organization that works with the relocation industry to pick up unwanted, unopened food from those who are moving and deliver it to local food banks. To date, Move For Hunger is working with over 350 movers and 150 real estate professionals in 42 states and has collected more than 700,000 pounds of food. For more information or to find out how you can help support Move For Hunger, visit www.MoveForHunger.org and make an online donation to help our hunger relief efforts.



All Jersey Moving & Storage is dedicated to provide a neat, professional service exceeding our customer's expectations and becoming an industry leader in personalized service. Through quality employees we aim to achieve our goals of building a reputation above our competitors.

|

Back to index...