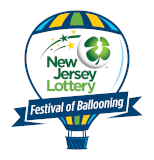 Countdown to Festival Fun

Until the 2020
Quick Chek New Jersey
Festival of Ballooning!





For Immediate Release

BALLOON FESTIVAL CONDUCTING FOOD DRIVE,

COMMUNITY OUTREACH CONTINUES BELIEF IN "DOING WELL BY DOING GOOD"

READINGTON, NJ --- Continuing its belief in "doing well by doing good," the Quick Chek New Jersey Festival of Ballooning in Association with PNC Bank is conducting a food drive at this year's 30th annual festival.

People attending the three day Festival, July 27-28-29 at Solberg Airport in Readington, are asked to bring non-perishable food items with them and drop them at the front gate to help feed people in need in Hunterdon, Sussex and Warren Counties.

The Festival is teaming with Waste Management of New Jersey, New Jersey's largest provider of integrated environmental solutions, to collect canned protein items such as canned fruits and vegetables, tuna fish, beef stew, macaroni and cheese mix, peanut butter, 100% juice, unsweetened cereal, oatmeal, tomato sauce and pasta products.

The donated food will be sent to the NORWESCAP Food Bank in Phillipsburg, NJ, which aids in the relief of hunger by providing food and support to non-profit charitable organizations in Hunterdon, Sussex and Warren Counties. Last year the NORWESCAP Food Bank distributed more than 2.3 million pounds of food to 120 food pantries, shelters, soup kitchens, on-site feeding programs, child care centers, senior centers and programs for the disabled in the aforementioned counties.

"We are proud to team up with these community-minded organizations to help and continue our tradition of being an active member of our community," said Festival Executive Producer Howard Freeman.

The festival, the largest summertime hot air balloon and music festival in North America, conducts numerous community outreach programs with partners Quick Chek, PNC Bank and AT&T, throughout the year. These range from walk-through events with pre-school age children through PNC's "Grow Up Great" head start learning program to bringing a hot air balloon to schools and camps throughout the metropolitan area in the months leading up to the annual festival.

Under Freeman's direction, the festival has raised more than $2 million for local non-profit organizations and charities, including volunteer fire departments and ambulance corps and local school groups as well as the Children's Miracle Network, over the past 19 years.

For more information about the festival and the food drive, please visit www.balloonfestival.com.

###

MEDIA CONTACT:

Russ Mensch

Mensch & Company, Inc.

Public Relations & Event Marketing

phone: 201-797-2448

email: [email protected]

|

Back to index...