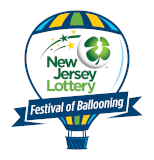 Countdown to Festival Fun

Until the 2020
Quick Chek New Jersey
Festival of Ballooning!




For Immediate Release

DEATH-DEFYING AERIAL THRILL SHOW KEEPS EYES IN THE SKIES

BALLOON FESTIVAL ADDS NEWEST ATTRACTION

READINGTON, NJ --- The action will remain in the skies before and after the balloons have taken flight.

The Nerveless Nocks, an incredible troupe of world champion thrill performers from Switzerland's oldest circus family, will perform death-defying stunts at the 30th annual Quick Chek New Jersey Festival of Ballooning in Association with PNC Bank, July 27-28-29, at Solberg Airport in Readington.

The Nocks, who date back to 1840, have earned universal acclaim for their daring Sky High Sway Pole Show, in which they climb and perform atop 80 foot tall skyscraping sway poles completely free of guy wires and safety nets.

The whole family will enjoy these sensational thrill performers, who climb hand-over-hand to the top to perform a variety of acrobatic aerial acts. The Nocks also perform an unbelievable and risky mid air exchange from pole to pole and an incredible headfirst free-fall back to the ground.

They'll also perform stunts and a balancing act atop a 20 foot tower of stacked chairs.

The Nerveless Nocks have nine generations of entertainment experience. They have been featured in feature films, television shows and commercials, as well as produced, directed and designed many popular theme park stunt shows and special event action shows worldwide.

"We're proud to add the Nerveless Nocks as a new attraction to our big 30th celebration," said Festival Executive Producer Howard Freeman. "We're always looking to add to the enjoyment of our Festival-goers and add value to their Festival experience. This is something the entire family will enjoy."

The Red Bull Air Force sky diving team will also be returning to the skies over Hunterdon County, performing tandem jumps high above the crowds at Solberg Airport.

The three-day festival, the largest summertime hot air balloon and music festival in North America, features twice a day mass ascensions of more than 100 sport and special shaped hot air balloons from around the world taking flight at 6:30 a.m. and 6:30 p.m.

The Nerveless Nocks and the Red Bull Air Force sky diving team, who will each perform multiple times each day throughout the weekend, are among the many featured entertainers and attractions at the Festival, which offers 39 hours of morning-through-night family entertainment.

To purchase tickets or to see a complete entertainment schedule, visit online at www.balloonfestival.com or call 1-800-HOT-AIR9. Tickets are also available at all Quick Chek store locations.



###

MEDIA CONTACT

Russ Mensch

Mensch & Company, Inc.

Public Relations & Event Marketing

phone: 201-797-2448

email: [email protected]

|

Back to index...