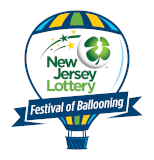 Countdown to Festival Fun

Until the 2020
Quick Chek New Jersey
Festival of Ballooning!
CIRCULATION: 3,095,000

JULY 1, 2012

Bridgewater Commons, Balloon Festival in Readington offer children a VIP experience

By Hunterdon County Democrat Hunterdon County Democrat




Children get an up close and personal look at the The Quick Chek hot air balloon is one of many that

workings of a hot air balloon. will take flight at the Quick Chek New Jersey Festival of

Ballooning, July 27-28-29, at Solberg Airport in Readington.

The Quick Chek New Jersey Festival of Ballooning and the Bridgewater Commons shopping mall are once again offering children the unique experience of being part of the action at this year's 30th Anniversary Festival Celebration, July 27-28-29, at Solberg Airport in Readington.

Bridgewater Commons will return as sponsor of the Festival's Kid's Club, which allows children ages 12 and under to get up-close-and-personal with 100 hot air balloons. Each member of the Kid's Club will receive one children's general admission ticket to the festival and an invitation onto the launch field during one of the scheduled evening mass hot air balloon ascensions (when accompanied by one adult guest).

Five lucky Bridgewater Commons Kid's Club members will be chosen to be honorary Launch Directors (one per ascension) where they will be invited to the pre-launch pilot briefing and give the official launch directions to the pilots prior to lift-off.

The 30th annual Quick Chek New Jersey Festival of Ballooning in Association with PNC Bank is the largest summertime hot air balloon and music festival in North America. The Festival offers affordable family fun and has been named one of the Top 100 Events in North America five times by the ABA and has been selected as the No.1 Thing to Do in New Jersey in 2012 by New Jersey Monthly magazine.

"It's all about the children," said Festival Executive Producer Howard Freeman. "We created our Kid's Club to make their festival experience even more memorable. Bridgewater Commons offers unique shopping, dining and entertainment happenings. Together, we can provide another wonderful new experience as we introduce children to the magic of ballooning."

"We are very excited to continue to be a part of such a great community event," said Amy Harris, Marketing Manager for Bridgewater Commons & The Village. "We are certain many of our shoppers will want to join the Kid's Club and take advantage of all the extras that are available through this great opportunity."

Each member of the Kid's Club will also receive an exclusive Kid's Club T-shirt; an official Kid's Club membership card; the opportunity to attend a hot air balloon tutorial with an official pilot; and a "Taste of Quick Chek" Festival goody-bag.

This unforgettable experience is available for just $15 through June 29 and $18 thereafter, subject to availability. For further information, Festival-goers can "like" Bridgewater Commons and the Festival at facebook.com/bridgewatercommons and at facebook.com/NJBalloonFest and can purchase Kid's Club tickets online at balloonfestival.com.

The three-day festival offers morning-through-night family entertainment including a fireworks show; a nighttime hot air balloon glow where balloons are lit up like lanterns; live concerts from Grammy Award winning artists, Rock and Roll Hall of Famers and the latest teen sensations; children's amusement rides; age-appropriate activities and entertainment in the Quick Chek Hospitality Tent; interactive exhibits such as the PNC Mobile Learning Experience; and five scheduled mass ascensions with more than 100 balloons taking to the skies over the scenic Hunterdon County countryside.

Bridgewater Commons is owned and managed by General Growth Properties, the second largest shopping center owner. General Growth Properties has ownership and management of a 136 regional and super regional shopping mall portfolio in 41 states. The company portfolio totals approximately 140 million square feet of space. A publicly-traded real estate investment trust (REIT), GGP is listed on the New York Stock Exchange under the symbol GGP.

|

Back to index...