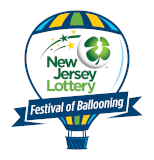 Countdown to Festival Fun

Until the 2020
Quick Chek New Jersey
Festival of Ballooning!


PRE-SCHOOL CHILDREN PLAY INSIDE GIANT 75-FOOT TALL BALLOON

PNC & BALLOON FESTIVAL HELP LOCAL CHILDREN GROW UP GREAT

The Quick Chek New Jersey Festival of Ballooning and PNC brought a giant, 75-foot-tall hot air balloon to the State capital in Trenton, NJ on Tuesday, June 21 to promote PNC's "Grow Up Great" school readiness program with the Greater Trenton YMCA.

90 pre-school children between the ages of 3 and 5 years old from the Greater Trenton YMCA had the unique opportunity to step inside a giant hot air balloon and experience the thrills and visual attractions this event offers as they went outdoors to study the world around them

PNC's Grow Up Great" programis the most comprehensive corporate-based school readiness program in the country, a 10-year, $100 million investment dedicated to help produce stronger, smarter, and healthier children, families and communities, preparing young children for school and life

A giant hot air balloon was inflated with cold air, laid on its side and securely staked to the ground, allowing children from the Greater YMCA of Trenton to play inside. Festival executive producer Howard Freeman provided an age-appropriate lesson on the science of hot air ballooning --- giving kids a chance to "Grow Up Great!"

The balloon was a retired balloon from the annual festival, which will be held this year July 29-30-31, 2011 at Solberg Airport in Readington, NJ, where kids from 2 to 100 will be awed by the magic of up to 125 balloons from around the world!

|

Back to index...