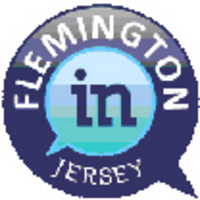 Apr 20, 2010

Air Supply to celebrate 35th anniversary headlining Balloon Fest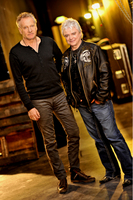 Soft rock duo Air Supply, which had a succession of worldwide hits throughout the late 1970s and the early 1980s including the smash "All Out of Love", will add to the love at the Quick Chek New Jersey Festival of Ballooning in Association with PNC when WMGQ-98.3 FM presents Air Supply in concert on Friday night, July 23 at 8 p.m.
The concert is part of their 35th anniversary international tour and will feature new songs from their 25th and newest CD, "Mumbo Jumbo", which will be released May 4. Singer/songwriters Graham Russell and Russell Hitchcock are also expected to entertain their loyal "Airheads" fans with many of their top-selling hits, including "All Out of Love", "Lost in Love", "The One That You Love", "Sweet Dreams" and "Making Love Out of Nothing at All."
BMI recently recognized "All Out of Love" with its 3 Million Performance Certificate, given in recognition of songs that have been broadcast more than one million times. That's equivalent to 50,000 broadcast hours or 5.7 years of continuous play!
Air Supply will be one of the featured attractions of the Festival's opening day "Balloons, Tunes, and Booms" with the first scheduled mass hot air balloon ascension at 6:30 p.m., Air Supply in concert at 8 p.m., and a fireworks extravaganza at 9:30 p.m. The three-day event, July 23-24-25, 2010 at Solberg Airport in Readington, is the largest summertime hot air balloon and music festival in North America.
"For our opening night concert we've renamed the Hot Air Supply," quipped Quick Chek New Jersey Festival of Ballooning Executive Producer Howard Freeman. "We're thrilled to have them be an integral part of our Balloons, Tunes and Booms theme on Friday, where we invite all of our attendees to bring the one they love and enjoy a beautiful sunset balloon ascension, the music of Air Supply and our fireworks show."
Graham Russell and Russell Hitchcock met in 1975 during the first day of rehearsals for "Jesus Christ Superstar" in Sydney, Australia. They became instant friends with their common love for The Beatles and singing. They quickly gained a reputation for great harmonies featuring Hitchcock's soaring tenor voice and graham's original songs. They toured with Rod Stewart throughout Australia, Canada, and the U.S before recording their first album, "Life Support", which contained the Top 10 hit "Lost in Love," and were discovered by music industry executive Clive Davis.
Davis signed them to Arista Records and in 1980 "Lost in Love" became one of the fastest selling singles in the world, was named Song of the Year, and the album of the same title sold more than 10 million copies. Their second single, "All Out of Love", climbed the charts even faster.
Seven top-5 singles later, Air Supply equaled The Beatles' run of consecutive top-5 singles. In 1983 they recorded "Making Love Out of Nothing at All" by Jim Steinman, which solidified the group as a permanent force in modern music. This song was released on "The Greatest Hits" album which sold more than 7 million copies.
Their live shows equally captivated audiences around the world. Air Supply was the first western group to tour China, Taiwan, and numerous other countries that would not previously allow pop music across their borders. They began to tour with lavish productions and in 1988 were asked to participate in Australia's bicentennial celebration, where they performed for two of their most ardent fans- HRH Prince Charles and HRH Princess Diana.Their albums continued to sell over one million copies and their singles enjoyed multi-platinum success, as did their second greatest hits album.General admission tickets, which include Festival admission and lawn seating for the concert, are $17 in advance for adults ($25 at the gate) and $7 for children ages 4-12 ($10 at the gate). General admission for children ages 3 and under is free. Volkswagen Blue Sky Club VIP tickets, which include Festival admission, reserved concert seating, prime viewing of the scheduled mass hot air balloon ascensions along the flight line, free VIP parking, and access to private food and beverage service and executive restrooms, are $65 (subject to change after June 1). Ticket may be purchased by calling 973-882-5464 or online at
www.balloonfestival.com
Air Supply Friday, July 23, 8 pm Quick Chek New Jersey Festival of Ballooning Solberg Airport, 37 Thor Solberg Road, Readington, NJ. 1-800-HOT-AIR9, 973-882-5464 or
www.balloonfestival.com