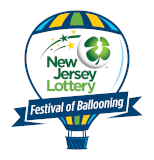 Countdown to Festival Fun

Until the 2020
Quick Chek New Jersey
Festival of Ballooning!
SUMMER FUN BEGINS FRIDAY, JULY 24 WITH BEACH BOYS FOUNDER AL JARDINE

Setting the right tempo for those upcoming sun-soaked days, Rock and Roll Hall of Famer and Beach Boys founding member Al Jardine will open our 2009 concert series.

New Jersey Skylands Insurance presents Al Jardine and His Endless Summer Band on the Festival's Main Stage on Friday night, July 24 at 8:00 p.m.

Jardine was the Beach Boys rhythm guitarist and harmony vocalist and sang lead on many of their hits including the No. 1 smash, "Help Me, Rhonda." He joined Brian Wilson, Wilson's brothers Carl and Dennis, and their cousin Mike Love in creating what would become their legendary sound that would go on to make them the No. 1 selling American rock band of all time.

They recorded 36 Top 40 hits such as "I Get Around", "California Girls", "Catch A Wave", "Barbara Ann", "Dance, Dane, Dance," "Fun, Fun, Fun", "Good Vibrations" and "Kokomo", songs that continue to receive strong air play and make up the sounds of summer and the beach that music fans of any age can appreciate.

Jardine will be releasing a long awaited solo album, "A Post Card From California," early this summer.


2-FOR-1 KIDS CONCERTS: DISNEY'S MEAGHAN MARTIN AND ONE CALL
TO PERFORM AND MEET FANS SATURDAY, JULY 25

Forget American Idol. The newest teen sensations - the Jonas Brothers, Demi Lovato and Meaghan Martin - know the launching pad to superstardom can be found at the Quick Chek New Jersey Festival of Ballooning.

Meaghan, who starred with past Festival performers the Jonas Brothers and Lovato in the Disney Channel Original Movie Camp Rock as Tess Tyler and who is also starring next month in the ABC Family television series 10 Things I Hate About You, will perform live in concert and then meet her fans on Saturday, July 25 at 3:00 p.m.

Meaghan's singing talents are also featured on the Pinocchio 70th Anniversary Edition DVD/Blu-Ray release in which she performs the Disney classic "When You Wish Upon A Star". The Las Vegas, NV native also appears on the Wizards of Waverly Place soundtrack coming out in August.

Opening for Meaghan and also meeting fans will be new boy band sensation One Call, who will meet fans at 1:00 p.m. and then take the stage at 2:15 p.m. One Call features former Menudo members Chris Moy and Jose Bordonada, former NLT star Justin Thorne and AG Gamlieli. One Call will be on tour with Britney Spears this August.

Reserved tickets, which include reserved concert seats, Festival admission, and priority for the meet-and-greets, are now on sale for $25 for children and $35 for adults. Tickets can be purchased by calling 1-800-HOT-AIR9 or by clicking on the links on the left. Advance tickets are strongly suggested as the Jonas Brothers and Demi Lovato concerts were complete sell outs!

Meaghan Martin appears in concert courtesy of Fing'rs Edge, a leading supplier of decorative faux fingernails and nail art, and in association with AM 1560 Radio Disney.


CELEBRATE GOOD TIMES WITH KOOL & THE GANG SATURDAY NIGHT, JULY 25

As we celebrate 27 years of family entertainment this summer, it's only fitting that Kool & the Gang will be the Festival's headliner on Saturday, July 25. "Celebration" was the group's smash No. 1 hit that is on every play list at festive occasions all over the world.

Kool & The Gang, led by Robert "Kool" Bell and his brother Ronald Khalis Bell, have sold more than 70 million albums with chart-toppers including "Celebration", "Ladies Night", "Joanna" and "Cherish."

Formed in the 1960s with a group of neighborhood friends from Jersey City, Kool & the Gang combined the earthiness of soul with jazz and R&B and hit the pop and R&B charts right from the start. They quickly become known for their live sets and released the first of their 34 Top 10 hits in 1973 with "Jungle Boogie" and "Hollywood Swinging." Though they won a Grammy award for "Open Sesame" off the Saturday Night Fever soundtrack, the top-selling movie soundtrack of all-time, it was in the post-disco era that they enjoyed their greatest success.

Kool & the Gang had three consecutive albums reach platinum status starting with Ladies Night in 1979. The group then released their smash No. 1 hit, "Celebration," which would go on to be favored by innumerable wedding receptions, joyous occasions and DJs around the world. They followed with two immense hits, "Joanna" and "Cherish" en route to selling more than 70 million records worldwide with 31 albums going gold or platinum. The R&B anthem Fresh then solidified the group's international stardom.


5-TIME GRAMMY WINNER MICHAEL McDONALD PERFORMS SUNDAY AFTERNOON
SOLOIST, FORMER DOOBIE BROTHER LIVE JULY 26

5-time Grammy Award winner Michael McDonald, one of the music industry's most talented singer-songwriters, will perform live in concert on Sunday, July 26.

The gold and platinum selling R&B/soul singer and songwriter, known for his award-winning work as a member of The Doobie Brothers, Steely Dan and as a solo artist, will be presented by PNC Bank at 3:00 p.m.

Possessing a distinctive, husky soulful baritone, McDonald's hits include "What A Fool Believes," which won four Grammy Awards including Song of The Year and Record of The Year; "Minute By Minute", "Takin' It To The Streets", and "It Keeps You Runnin'." He is also the creator of such hits as "I Keep Forgettin'," the Grammy-winning "Yah Mo B There" and the No. 1 pop single "On My Own."

He also received two Grammy nominations for his platinum-selling Motown tribute album which featured the classics "Ain't No Mountain High Enough", "I Heard It Through the Grapevine", and "Signed, Sealed, Delivered I'm Yours." McDonald followed these smash explorations of Motown with the album Soul Speak.

Keeping with the spirit of the Festival's family atmosphere, McDonald's son Dylan McDonald and his acoustic duo will open for his father and perform at 2:15 p.m.


|

Back to index...