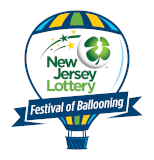 Countdown to Festival Fun

Until the 2020
Quick Chek New Jersey
Festival of Ballooning!
by Joseph Whall, Director of Client & Community Relations, PNC

We asked Joe Whall of PNC to provide further insight in sharing with you PNC's involvement at the Festival. Of course you know of the PNC American Flag balloon, a festival favorite that flies proudly throughout the weekend. For his behind the scenes look, Joe wanted to focus on what they do for our younger attendees, because it is "all about the children."

"PNC has been a proud sponsor of the Festival for many years. We have been especially pleased for the last several years to associate our sponsorship of this wonderful family event with our "Grow Up Great" program. Now in its fifth year, "Grow Up Great" is PNC's largest community outreach program in its history. It is also the largest corporate program devoted to improving the preschool readiness of children up to age five ever launched.

As part of our program, we delight in creating opportunities for children to use their imaginations. For the first time in 2008, we brought our "Grow Up Great Mobile Learning Adventure" to the Festival. Preschool children could come to our tent and get dressed in "What I Want to Be When I Grow Up" clothing. They could become doctors, astronauts, athletes, firefighters and more. We took their pictures and printed them out on the spot, superimposed on a digitally created background suited to the role of their choice – football players on the gridiron and astronauts on the moon! We then presented parents and caregivers with a framed picture of their child. There was, of course, no charge for any of this.

The pictures certainly created a great souvenir for the children of their special day at the Festival. But it also encouraged them to think in a highly positive way about the magical business of growing up and the doors of possibility that life will present them.

The experience was such a smash success for hundreds of families that we will be bringing the PNC Grow Up Great Mobile Learning Adventure back to the Festival this year. Look for us again in the Family Fun Area."

We hope that you take advantage of all the great things that PNC has to offer, not only as one of our leading financial institutions, but share in their efforts in the community as well as in their many Festival-related activities as our partner.



|

Back to index...