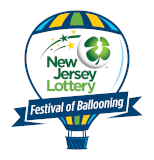 Countdown to Festival Fun

Countdown over!
Until the 2020
Quick Chek New Jersey
Festival of Ballooning!
There's still time to purchase apparel, posters and collectibles from this year's Festival. Please visit the link on our website, www.balloonfestival.com, under "Tickets & Merchandise." (Or click here to go directly to the page.) You can also purchase a video of this year's Festival by clicking on the link on our home page for "Balloonatics: The Movie."



|

Back to index...