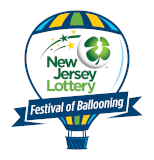 Countdown to Festival Fun

Countdown over!
Until the 2020
Quick Chek New Jersey
Festival of Ballooning!
2021 Special Shaped Balloons...More Coming Soon!
We are always searching the globe for the newest and most exciting special shaped hot air balloons
Please continue to visit the website for new additions.
Click here to our 2019 Special Shape Balloons.