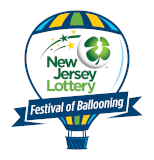 Countdown to Festival Fun

Countdown over!
Until the 2020
Quick Chek New Jersey
Festival of Ballooning!
The New Jersey Lottery Festival of Ballooning

Participating Pilots for 2021

If you are a pilot and want to fly at this year's festival, please email Kristin Vincent at

[email protected] and request an application.

To see our 2019 Participating Pilots, click here.