Corporate Hospitality
Corporate Hospitality

Perfect for Entertaining Your
Employees, Clients and/or Corporate VIP's
Start making your plans now. The 2017 QuickChek New Jersey Festival of Ballooning's exclusive Corporate Hospitality Village is the perfect place to host a summer company outing. Take your guests out of the crowd, give them VIP parking, a front row seat to all balloon activity while enjoying a specially catered meal in a private setting, and reserved seats to our top-notch concert series.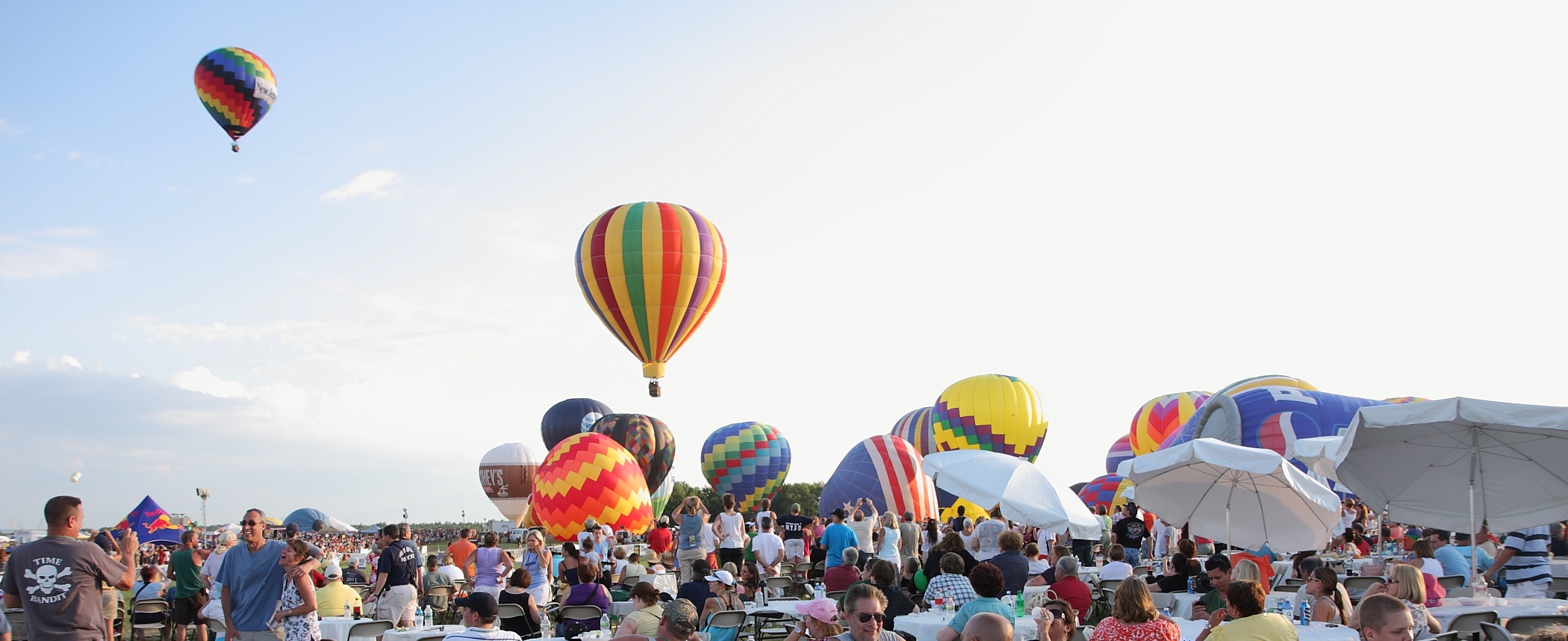 Our Corporate Hospitality Village is the place to make an unforgettable impression on your clients and their families. You can't get this kind of experience anywhere else!
"It's a fun, family outing and a great way for us to reward our customers and maintain our relationships with them," said Renna Wild, Special Events Coordinator for St. Louis, MO-based United Van Lines. "We've made it something the whole family can enjoy. We even have themed goody bags to go along with the evening balloon glow for our guests."
We will work with you to tailor our hospitality packages to meet your group's needs. We offer packages during the Friday, Saturday and Sunday evening ascensions in addition to Saturday and Sunday morning brunch.
As an exclusive member of the 2017 Hospitality Village, your
group will receive the following benefits:
• Private 20' X 30' tent with tables, chairs and umbrellas located along the balloon flight line for prime viewing of up to 100 sport and special shape balloons for selected session. Tent includes access to VIP restrooms complete with running water, air conditioning and vanities.
•
100 festival admission tickets with corresponding "credentials" which admit your guests into the Corporate Hospitality Village for your function. Additional tickets may be purchased at a discounted group rate of $18 for adults and $7 for children. You will also have the right to buy festival merchandise at sponsor discount rate. Lawn seating to the concerts are included or reserved concert seats can be purchased at an additional cost.
•
Twenty-five (25) VIP Parking Passes for the exclusive Hospitality VIP Parking Area on the day of your function. Additional VIP Parking Passes may be purchased at $20 apiece.
•
The festival will produce a banner identifying your company name and you also have the right to display your corporate banner or other group identification such as napkins or table cards (provided by sponsor) in your tent.
Breakfast/Brunch sessions will run from 6 am to 12 pm, and Afternoon/Evening sessions from 2 pm to close.
The festival will also assist you in providing special amenities to your guests such as tethered balloon rides or entertainment at an additional cost.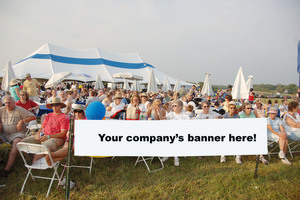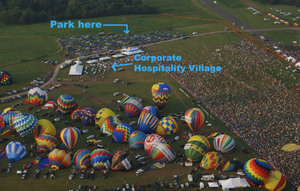 For more information on hosting your event at the 2017 QuickChek New Jersey Festival of Ballooning,
please click here to email Brent Swanson