Countdown to Festival Fun

Until the 2018
Quick Chek New Jersey
Festival of Ballooning!
What better way to experience ballooning and The QuickChek New Jersey Festival of Ballooning, than taking a balloon ride?

Join the other 100 balloons ascending into the sky and experience "Love at First Flight!"

You can take a balloon ride (and go up, up and away) during any of our mass ascensions

"For once you have tasted flight, you will walk the earth with your eyes turned skywards,

for there you have been and there you will long to return." ~ Leonardo da Vinci

Friday, July 26th at 6:30 pm

Saturday, July 27th at 6:30 am and 6:30 pm

Sunday, July 28th at 6:30 am and 6:30 pm

Click play below to learn more about what ballooning at the QuickChek New Jersey Festival of Ballooning is like!
**Important: Your Balloon Ride Ticket does NOT include admission into the festival. You must also purchase a General Admission or VIP ticket in addition to your Balloon Ride Ticket.**

Balloon rides are $240 per person in the morning, $275 per person in the evening on Friday and Sunday,

and $295 per person in the evening on Saturday.

You will need to purchase a general admission ticket as well in order to

get on the festival grounds.

You must buy your general admission tickets separately through our print at

home option ($3.50/$4.00 per ticket service fee), or stop by any QuickChek store after Memorial Day to get your general admission tickets with no fees.

Important: Each passenger taking a flight at the Festival must print, read, sign, and email back a waiver.
Please return signed waivers to:

The Festival of Ballooning, Inc.

Attn: Balloon Ride Operations

363 Rt. 46 West, Suite 200

Fairfield, NJ 07004

(See our

Balloon FAQ

page for info on why balloons don't fly during the day.)
Your flight will begin when you check in with our ride tent and are assigned to a pilot. From there, you will be escorted onto the launch field and be surrounded by over 100 hot air balloons all preparing for lift-off. Once your balloon is inflated and ready to go, you will be lifted off the ground to fly among the clouds. Your flight will last approximately 20-45 minutes depending on conditions. Your pilot and crew will pack up the balloon and you will then be driven back to the festival grounds in the balloon chase vehicle. The whole experience can take anywhere from two to three hours, but it will be an experience that you will never forget! Reminder, if you have concert tickets, be aware that you could get back after the start of the concert. Also, children under 42 inches tall will not be permitted to ride the balloons due to safety concerns.
"20 years from now you'll be more disappointed by the things you didn't do than by the ones you did do." -Mark Twain
IF YOU ARE PURCHASING A BALLOON RIDE -
Click here
for instructions on where to go and what to bring etc.
Find more information about balloon rides including our cancellation policy here.
Reserve your balloon ride now!
Tethered Balloon Rides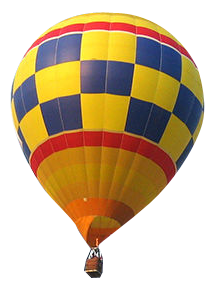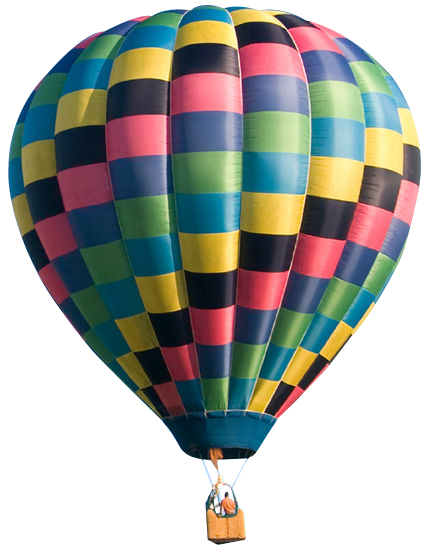 When winds are calm enough during the day, we offer tethered rides allowing you to get a small taste of ballooning. These balloons are tied to the ground with tether ropes about 100 feet in length. This is a great way to float peacefully above Solberg Airport and see the entire festival grounds! Tethered rides last about 5 minutes and are a good way to experience ballooning while staying close to the ground. Tethered rides cost $20 and can only be purchased on site at the event.
Can't make it to the festival, but still want to take a balloon ride?
Click here
to contact one of our local pilots.
Balloons Powered by Ferrellgas!